SKU: CT-0008
Regular price
Sale price
₹200.00
Unit price
per
Sale
Sold out
Low stock
SSD1306 compatible Driver IC
Supports I2C interface
Pixel Color: Blue
Input Voltage: 3~5V
Resolution: 128 x 64 with Visual Angle >160°
Get it before
using
Express Shipping
.
B2B customers can avail
₹30.50
ITC on this product.
Free Shipping over
₹499
.
Safe Handling

Faster Shipping

Easy Return
View full details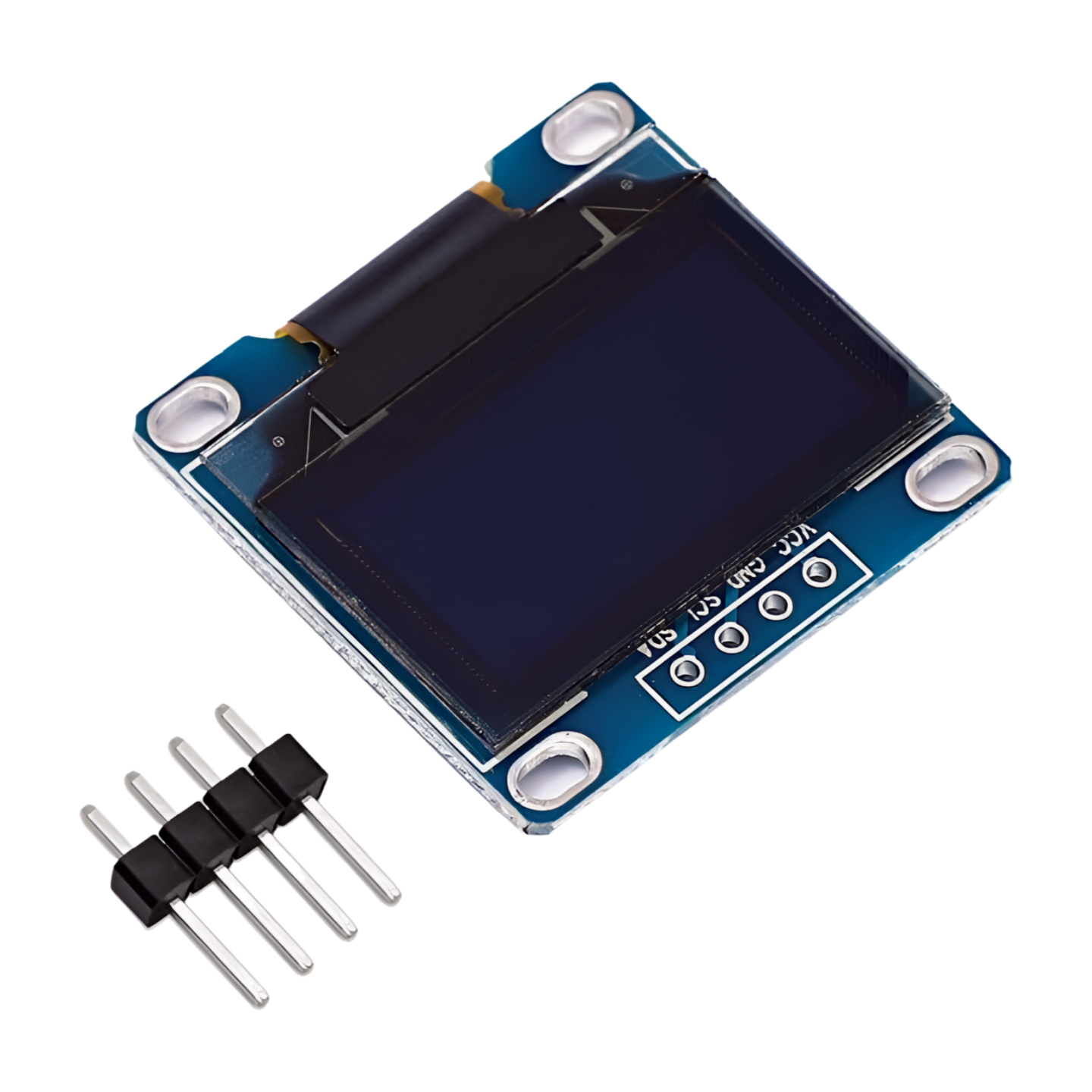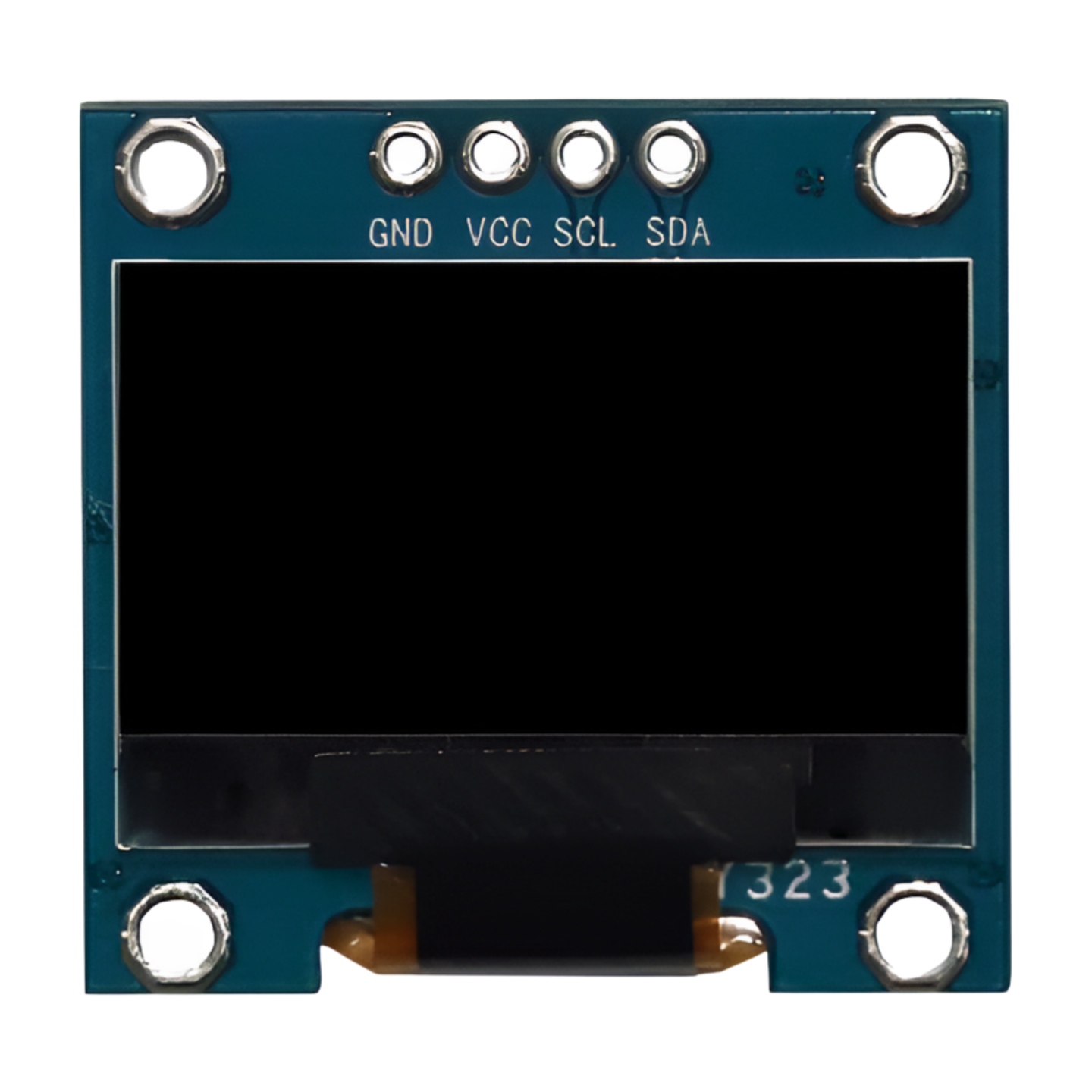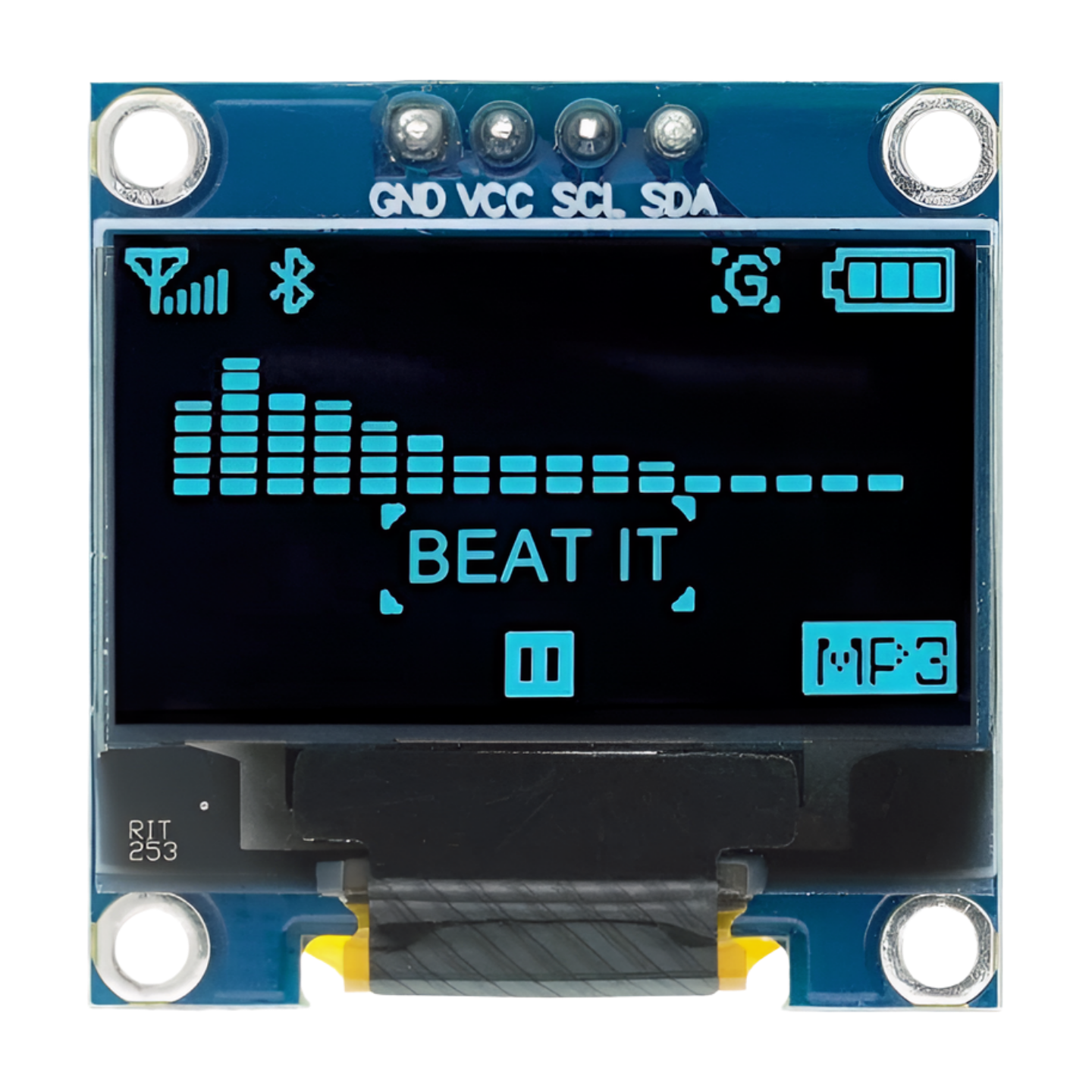 This 0.96 inch I2C OLED Display Module features 128 x 64 LED display, low power consumption (0.08W when full screen lit) and I2C interface. With a driver IC of SSD1306 and a resolution of 128 x 64, this module also provides a visual angle of >160°. The pins include GND, VCC, SCL, and SDA, and it requires a 3-5V DC voltage.
The SSD1306 embeds with contrast control, display RAM, and oscillator, which reduces the number of external components and power consumption. It has 256-step brightness control. Data/Commands are sent from general MCU through the hardware selectable 6800/8000 series compatible Parallel Interface, I2C interface, or Serial Peripheral Interface. It is suitable for many compact portable applications, such as mobile phone sub-display, MP3 player and calculator, etc
Features:
SSD1306 compatible Driver IC
Supports I2C interface
Input Voltage: 3~5V
Resolution: 128 x 64 with Visual Angle >160°
Working Temperature: -30°C~70°C
Pin Definition: GND,VCC,SCL,SDA
Pixel Color: Blue
Applications:
Mobile phone secondary display
MP3 Player
Calculator
RTC Clock
| | |
| --- | --- |
| Pixel Color | Blue |
| Input Voltage | 3~5V |
| Resolution | 128x64 |
| Driver IC | SSD1306/Compatible |
| Display Area | 21.7 x 10.8mm |
| Interface | I2C (IIC) |
| Number of Pins | 4 (VCC,GND,SCL,SDA) |
| Product Dimensions | 26.7 x 19.2 x 1.8mm |
| Operating range | -30°C to +75°C |
| Product Weight | 10 grams |
Country of origin : China
Note: If the pins are unsoldered, the Header pins will be provided separately in the package
0.96 4 pin OLED Display (Blue)
4 pin Male-Male Header