SKU: CT-0025
Regular price
Sale price
₹430.00
Unit price
per
Sale
Sold out
Low stock
Operating range -40 ~ +85°C, 0 ~ 100% rel. humidity, 300 ~ 1100hPa
Supply voltage: 1.8 ~ 3.6V
Low Power & Low Noise
Humidity sensor and pressure sensor can be independently enabled/disabled
Temperature measurement included
I2C/SPI interface
Get it before
using
Express Shipping
.
B2B customers can avail
₹65.58
ITC on this product.
Free Shipping over
₹499
.
Safe Handling

Faster Shipping

Easy Return
View full details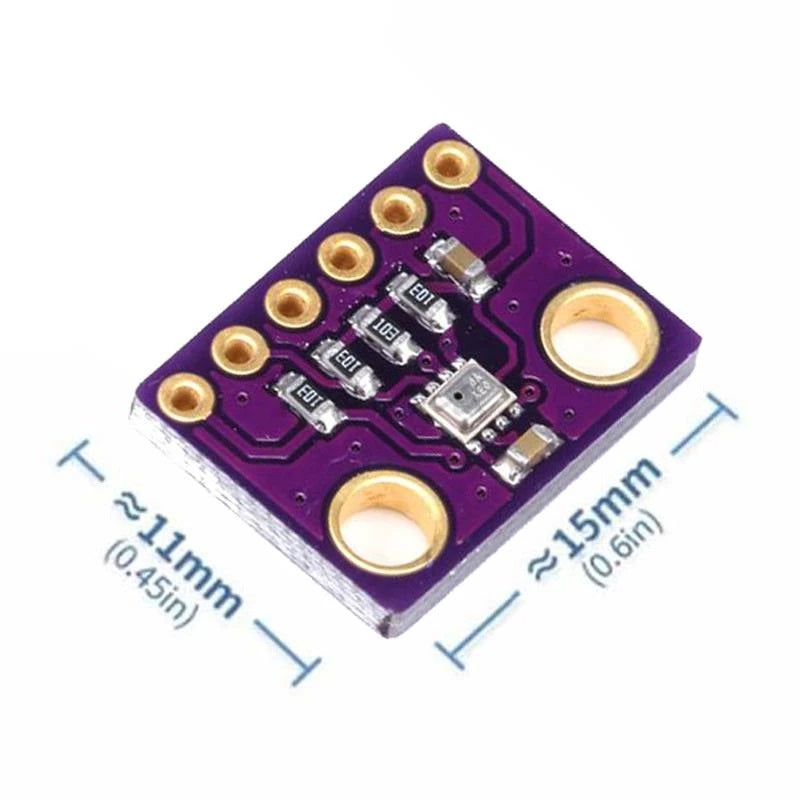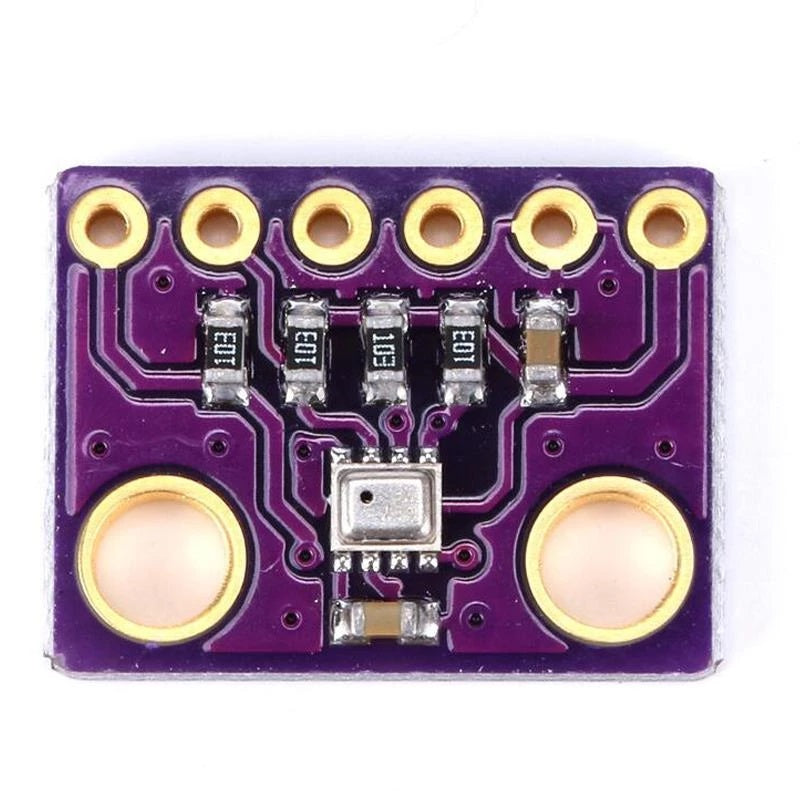 The BME280 is as combined digital humidity, pressure and temperature sensor based on proven sensing principles. Its small dimensions and its low power consumption allow the implementation in battery driven devices such as handsets, GPS modules or watches. The BME280 is register and performance compatible to the Bosch Sensortec BMP280 digital pressure sensor.

The BME280 achieves high performance in all applications requiring humidity and pressure measurement. These emerging applications of home automation control, in-door navigation, fitness as well as GPS refinement require a high accuracy and a low TCO at the same time.

The humidity sensor provides an extremely fast response time for fast context awareness applications and high overall accuracy over a wide temperature range. The pressure sensor is an absolute barometric pressure sensor with extremely high accuracy and
resolution and drastically lower noise than the Bosch Sensortec BMP180.
The integrated temperature sensor has been optimized for lowest noise and highest resolution. Its output is used for temperature compensation of the pressure and humidity sensors and can also be used for estimation of the ambient temperature. The sensor provides both SPI and I2C interfaces and can be supplied using 1.71 to 3.6 V for the sensor supply VDD and 1.2 to 3.6 V for the interface supply VDDIO. Measurements can be triggered by the host or performed in regular intervals. When the sensor is disabled, current consumption drops to 0.1 μA.

BME280 can be operated in three power modes (see chapter 3.3):
sleep mode
normal mode
forced mode
In order to tailor data rate, noise, response time and current consumption to the needs of the user, a variety of oversampling modes, filter modes and data rates can be selected.
Features:
Operating range -40 ~ +85°C, 0 ~ 100% rel. humidity, 300 ~ 1100hPa
Supply voltage: 1.8 ~ 3.6V
Low Power & Low Noise
Humidity sensor and pressure sensor can be independently enabled/disabled
Temperature measurement included
I2C/SPI interface
Pb-free, halogen-free and RoHS compliant
Applications:
Enhancement of GPS navigation
Fitness monitoring / well-being
In- and out-door navigation
Weather forecast
Vertical velocity indication (rise/sink speed)
| | |
| --- | --- |
| Input Voltage | 3V/5V |
| Working Current | 1mA (typ.) and 5μA (idle) |
| Pressure Range | 300 ~ 1100hPa |
| Humidity Range | 0 ~ 100% (±3%) |
| Temperature Range | -40°C ~ 85°C (±1.5°C) |
| Altimeter Range | 0 ~ 30000ft. (±1m) |
| Interface | I2C/SPI |
| Device Address | 0x77(7bit), 0xEE(8bit) |
| Storage temperature | -40 ~ +85°C |
| Product Dimensions | 12 x 10mm |
| Product Weight | 5 grams |
Country of origin : China
Note: The pins are Unsoldered but the Header pins are provided separately in the package.
BME280 Barometric Pressure Sensor Module
6 Pin Header