SKU: CT-0022
Regular price
Sale price
₹100.00
Unit price
per
Sale
Sold out
Low stock
Wi-Fi 2.4 GHz, 802.11 b/g/n
Integrated low power 32-bit MCU with 10-bit ADC
Integrated TCP/IP protocol stack
Integrated TR switch, balun, LNA, power amplifier and matching network
Support STA/AP/STA+AP operation modes
SDIO 2.0, (H) SPI, UART, I2C, I2S, IRDA, PWM, GPIO
Standby power consumption of < 1.0mW (DTIM3)
Get it before
using
Express Shipping
.
B2B customers can avail
₹15.25
ITC on this product.
Free Shipping over
₹499
.
Safe Handling

Faster Shipping

Easy Return
View full details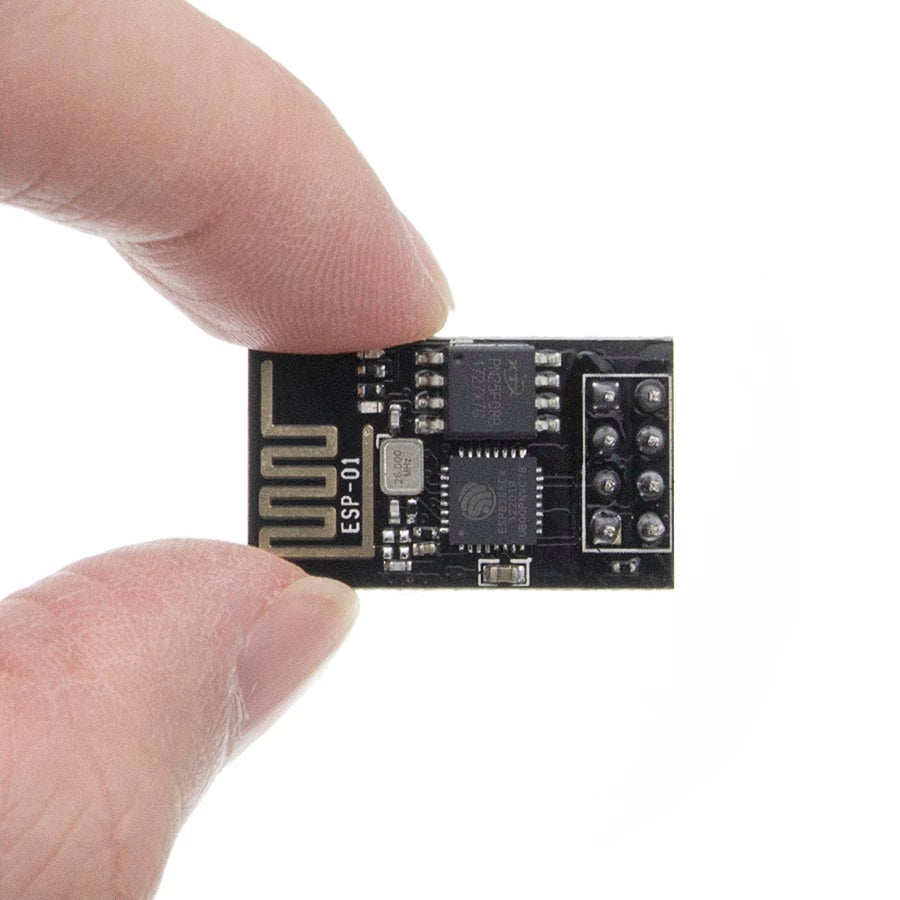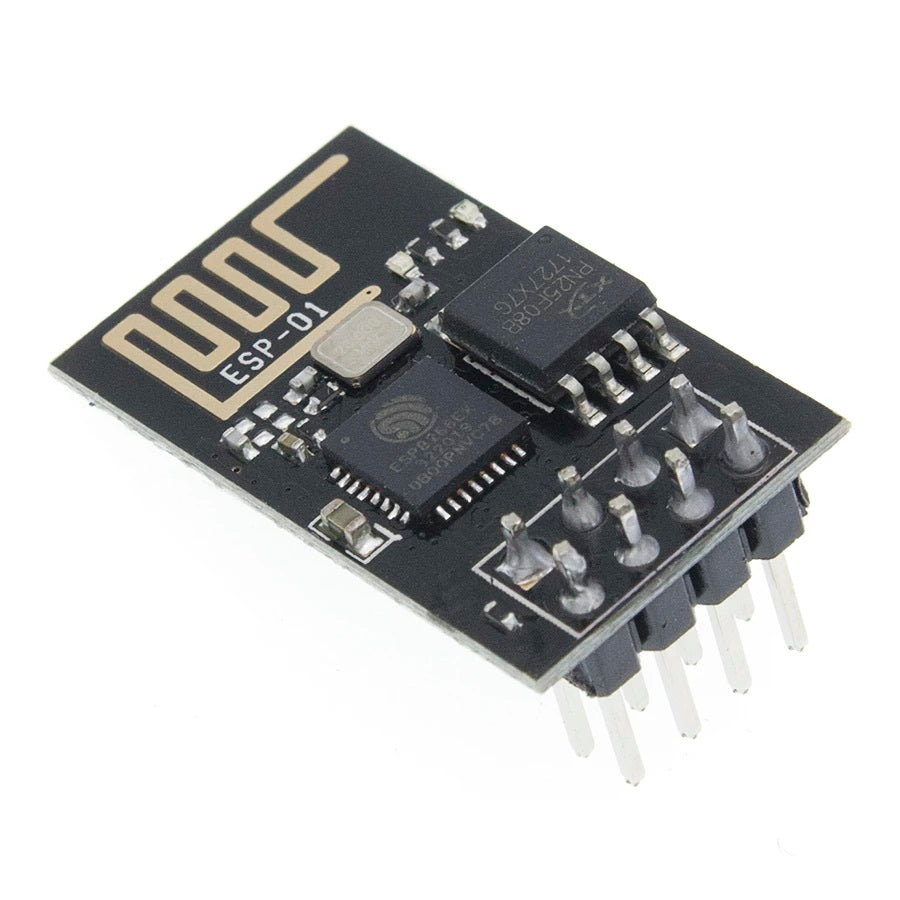 ESP8266 is a highly integrated chip designed for the needs of a new connected world. It offers a complete and self-contained Wi-Fi networking solution, allowing it to either host the application or to offload all Wi-Fi networking functions from another application processor.

The ESP-01 WiFi Module has 80Mhz 32 Bit Low Power, Integrated WiFi SoC, and comes with pre-programmed with an AT Command set firmware. Also, you can upload your custom firmware into the module. Owing to its small size, and less connections, its useful to make up and running a device very fast. Also, it is very cost effective. For small devices / Projects, it removes the need of having an external MCU, thereby reducing the cost of prototyping.
The module supports standard IEEE802.11 b/g/n agreement, complete TCP/IP protocol stack. Users can use the add modules to an existing device networking, or building a separate network controller
Each ESP8266 module comes pre-programmed with an AT command set firmware, meaning, you can simply hook this up to your microcontroller and get the WiFi-ability. The ESP8266 module is an extremely cost-effective board with a huge, and ever-growing, community.
Features:
Wi-Fi 2.4 GHz, 802.11 b/g/n
Integrated low power 32-bit MCU with 10-bit ADC
Integrated TCP/IP protocol stack
Integrated TR switch, balun, LNA, power amplifier and matching network
Support STA/AP/STA+AP operation modes
SDIO 2.0, (H) SPI, UART, I2C, I2S, IRDA, PWM, GPIO
Standby power consumption of < 1.0mW (DTIM3)
Applications:
Access points portals
Wireless data logging
Sockets and smart bulbs
Smart Home automation
| | |
| --- | --- |
| Supply Voltage | 3 ~ 3.6V |
| Operating frequency | 2.4 ~ 2.5GHz |
| WiFi Modes | Station/SoftAP/Station+SoftAP |
| Security | WPA/WPA2 |
| Network Protocols | IPV4, TCP/UDP/HTTP/FTP |
| Peripheral Bus | UART/HSPI/I2C/I2S/Ir Remote Control, GPIO, PWM |
| Product Dimensions | 29 x 15.5mm |
| Operating Temperature | -40°C to +125°C |
| Product Weight | 5 grams |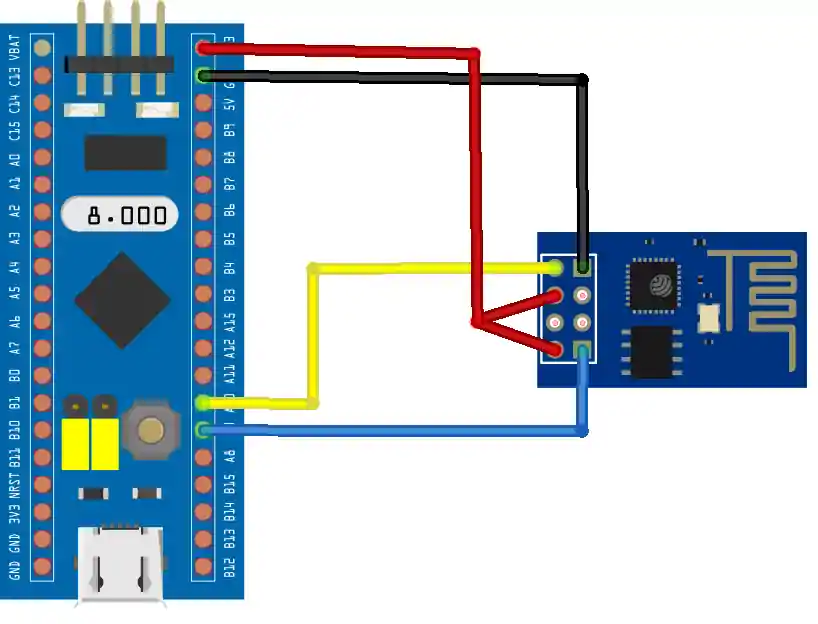 Country of origin : China
Note: The pins are presoldered to the module.
ESP8266 ESP-01 serial WIFI wireless module