SKU: CT-0026
Regular price
Sale price
₹65.00
Unit price
per
Sale
Sold out
In stock
Input voltage varying from 4.V to 12V (+5V recommended)
Can distinguish between object movement and human movement
Cover distance of about 120° and 7 meters
Low power consumption of 65mA
Has two operating modes - Repeatable and Non-Repeatable
Output voltage is High/Low (3.3V TTL)
Get it before
using
Express Shipping
.
B2B customers can avail
₹9.91
ITC on this product.
Free Shipping over
₹499
.
Safe Handling

Faster Shipping

Easy Return
View full details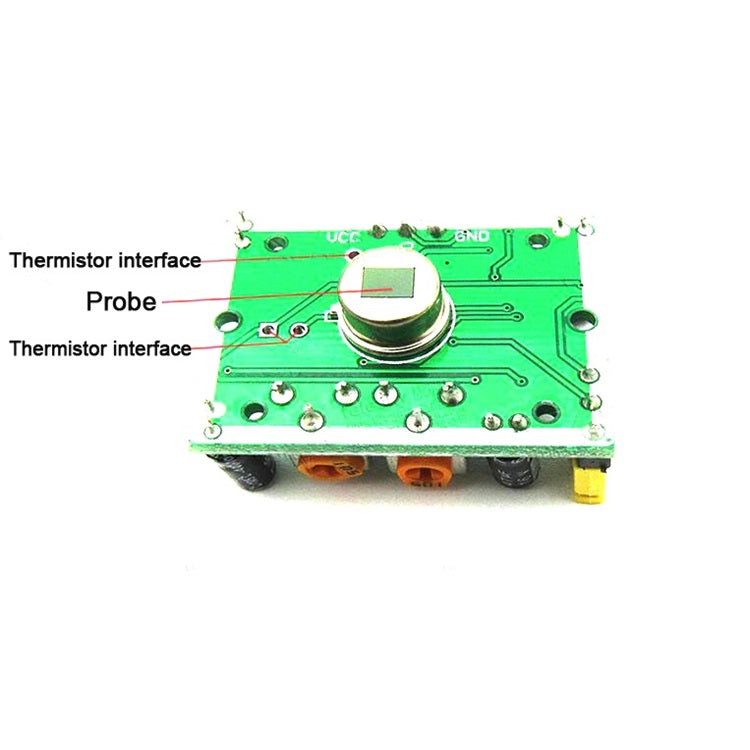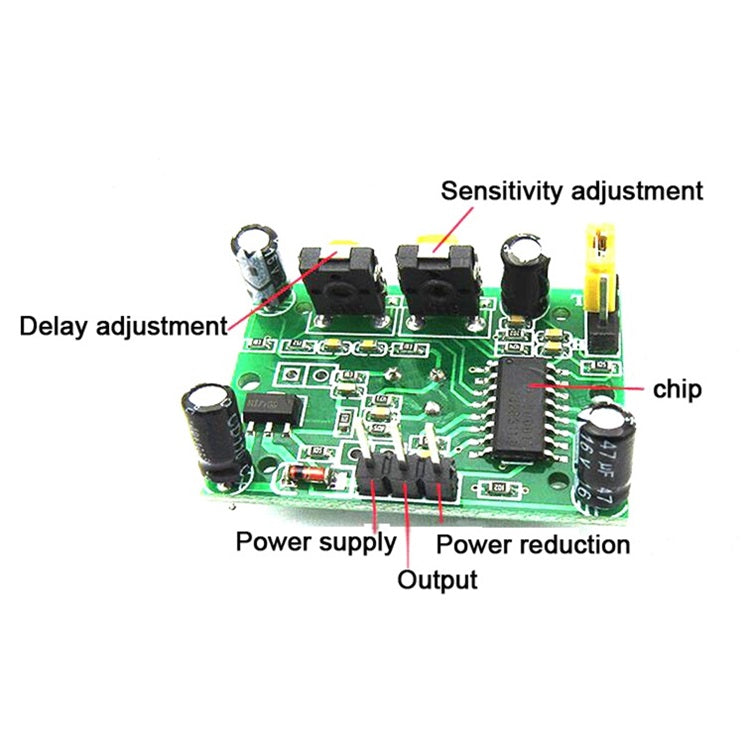 PIR sensors allow you to sense motion, almost always used to detect whether a human has moved in or out of the sensors range. They are small, inexpensive, low power, easy to use and don't wear out. For that reason they are commonly found in appliances and gadgets used in homes or businesses. They are often referred to as PIR, "Passive Infrared", "Pyroelectric", or "IR motion" sensors.
PIRs are basically made of a pyroelectric sensor, which can detect levels of infrared radiation. Everything emits some low level radiation, and the hotter something is, the more radiation is emitted. The sensor in a motion detector is actually split in two halves. The reason for that is that we are looking to detect motion (change) not average IR levels. The two halves are wired up so that they cancel each other out. If one half sees more or less IR radiation than the other, the output will swing high or low.
For many basic projects or products that need to detect when a person has left or entered the area, or has approached, PIR sensors are great. They are low power and low cost, pretty rugged, have a wide lens range, and are easy to interface with. Note that PIRs won't tell you how many people are around or how close they are to the sensor, the lens is often fixed to a certain sweep and distance (although it can be hacked somewhere) and they are also sometimes set off by house pets.
Features:
Input voltage varying from 4.V to 12V (+5V recommended)
Can distinguish between object movement and human movement
Cover distance of about 120° and 7 meters
Low power consumption of 65mA
Has two operating modes - Repeatable and Non-Repeatable
Output voltage is High/Low (3.3V TTL)
Applications:
Automatic Street/Garage/Warehouse or Garden Lights
Burglar Alarms
Security cams as motion detectors
Industrial Automation Control
| | |
| --- | --- |
| Input Voltage | 4.5 ~ 20V |
| Average Current | 0.06mA |
| Distance Range | 3 ~ 7m |
| Detection Angle | Around 120° |
| Output Type | 3.3 TTL (High/Low) |
| Number of Pins | 3 (VCC,GND,OUT) |
| Product Dimensions | 32 x 24 x 18mm |
| Working Temperature | -20°C to +80°C |
| Product Weight | 10 grams |
Country of origin : China
HC-SR501 (PIR) Motion Sensor Module