SKU: CT-0030
Regular price
Sale price
₹40.00
Unit price
per
Sale
Sold out
Low stock
Support Micro SD Card, Micro SDHC card (high-speed card)
Supports SPI interface
Operating Voltage: 4.5 ~ 5.5V
3.3 V on-board Voltage Regulator
Supports FAT file system
Supports micro SD up to 2GB & Micro SDHC up to 32GB
Get it before
using
Express Shipping
.
B2B customers can avail
₹6.10
ITC on this product.
Free Shipping over
₹499
.
Safe Handling

Faster Shipping

Easy Return
View full details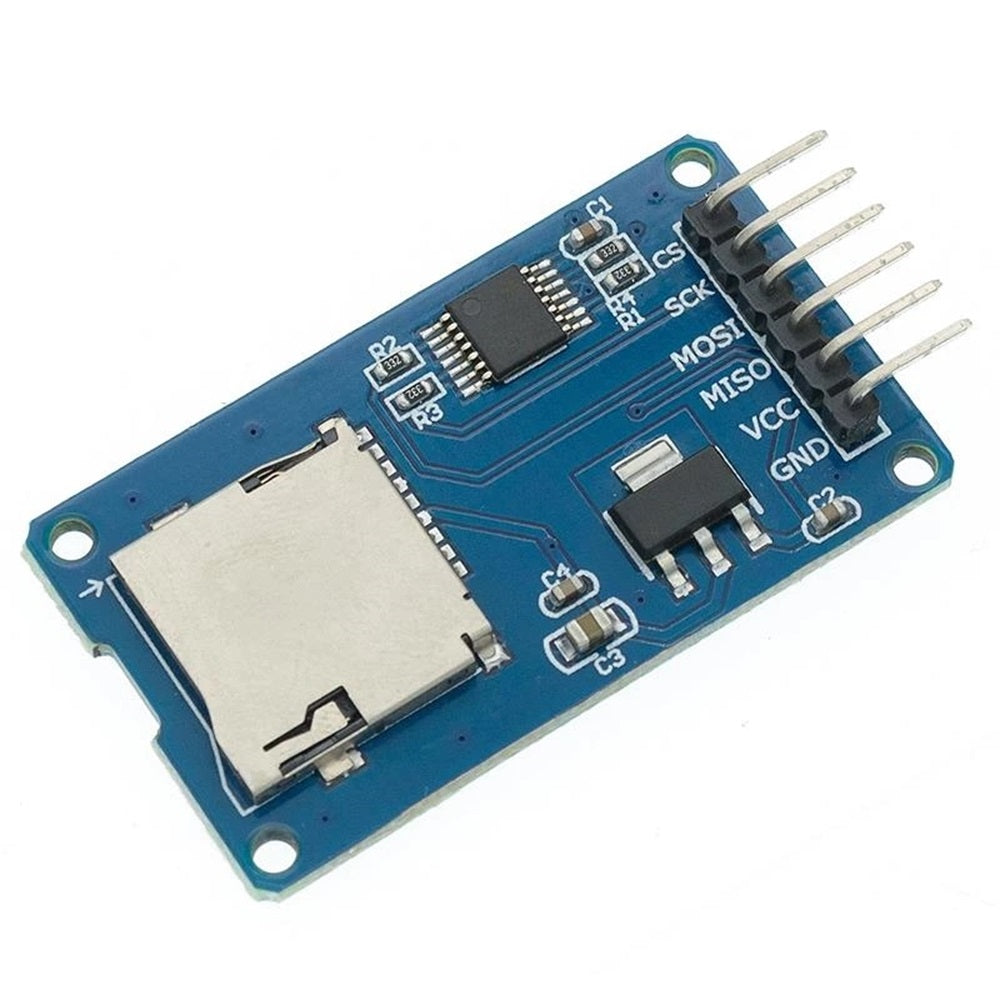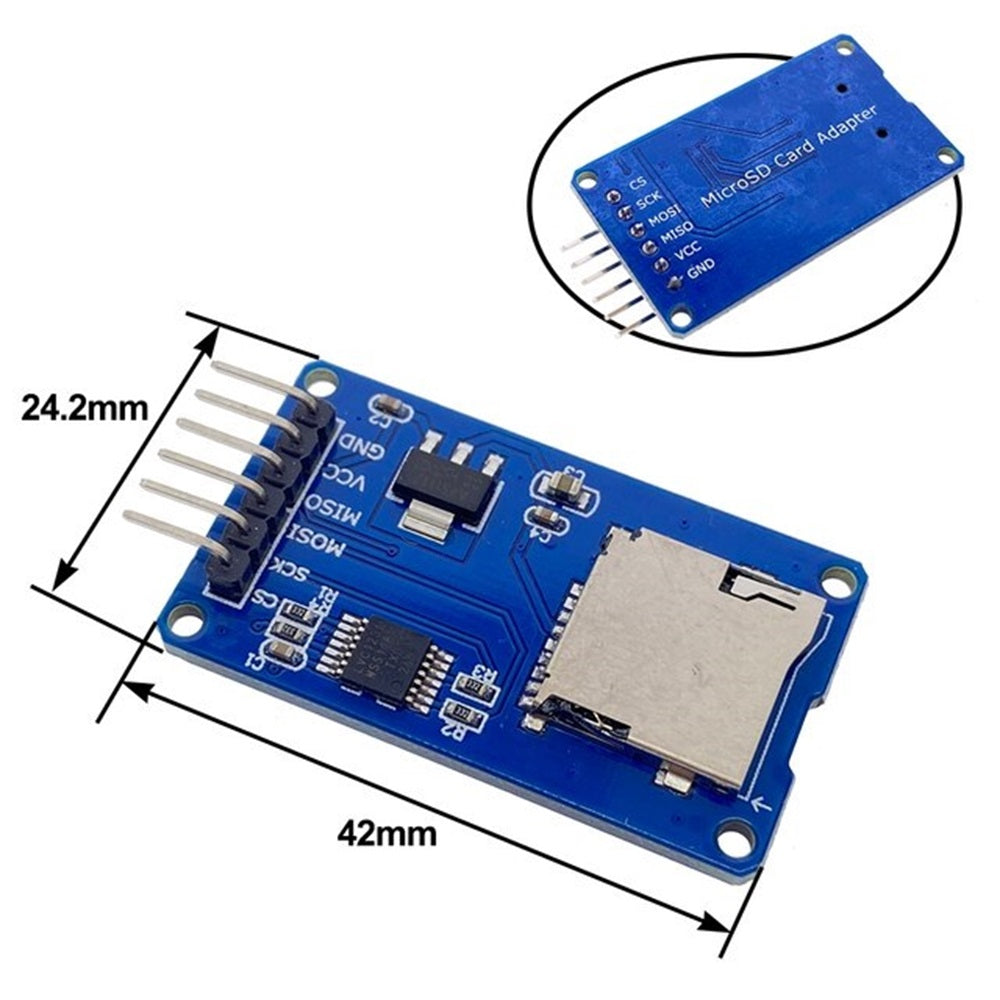 SD cards or Micro SD cards are widely used in various applications, such as data logging, data visualization, and many more. Micro SD Card Adapter modules make it easier for us to access these SD cards with ease. The Micro SD Card Adapter module is an easy-to-use module with an SPI interface and an on-board 3.3V voltage regulator to provide proper supply to the SD card.
A Micro SD Card adapter module can be easily connected to an MCU/MPU. Since the module communicates via the SPI protocol, we need to connect the MISO, MOSI, SCK, and CS of the module to the MCU's.
Features:
Support Micro SD Card, Micro SDHC card (high-speed card)
Supports SPI interface
Operating Voltage: 4.5 ~ 5.5V
3.3 V on-board Voltage Regulator
Supports FAT file system
Supports micro SD up to 2GB & Micro SDHC up to 32GB
Applications:
Audio, Video storage, and Visualization
Expandable memory
Data loggers
| | |
| --- | --- |
| Input Voltage | 4.5 ~ 5.5V |
| Input Current | 0.2 ~ 200mA |
| Cards Support | Micro SD (upto 2GB), Micro SDHC (upto 32 GB) |
| Interface | SPI |
| Number of Pins | 6 (VCC,GND,MISO,MOSI,SCK,CS) |
| Product Dimensions | 42 x 24.2mm |
| Product Weight | 5 grams |
Country of origin : China
Note: The pins are pre-soldered to the module.
Micro SD TF Card Storage SPI Module